Bearded Bruntballs or How to Save the Phillies
I know, I know.  I've been ignoring the world.  Oh, woe is me.  Hamish almost made it an entire Phillies season without saying a word about the team he creams for.  And now, with tonight being the second to last game (that's right 2nd to last), I can no longer stay silent.  I must shout from the rooftops what I feel inside. The Phillies are going to win their second (in a row) World...
"Pedro better Soul-Glo up his balls and get ready to dump them all over the..."
– Hamish, P-Martinee & His Balls
#98
So, there's a little bar at 8th & Fitzwater by the name of Vesuvio's.  They do a lot of Eagles postgame shows there, and they have an amazing special that every drink is $4.  No matter if it's an expensive beer or a glass of Johnny Walker Black, it's still $4.  So, needless to say I was there last night getting my crunk on.  It was after work so I was a little hungry...
"Oh, Mike Patterson, you taste so good."
– Hamish, Fat Philadelphia Eagles: A Guide to Food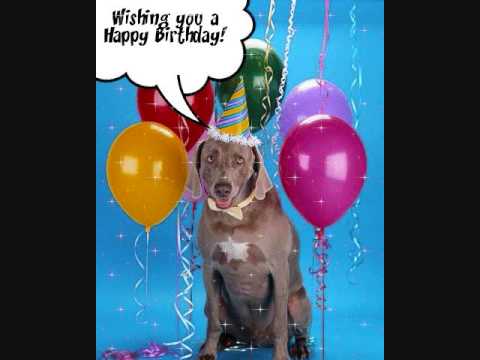 Disney Tape or Being Gay with Your Friends
So, I found an old cassette tape of Disney's Splashdance (circa 1983).  It's fuckin' amazing.  I mean they've got that dude singing most of the songs.  You know that dude.  The dude who has just the perfectly toned voice that makes it sound like all little kids should take off their pants and show 'em what they're working with.  Some of the songs even sound...
"They're upside down weeps, on inside out swings. They do things..."
– Happy, Happy Birthday to You, Splashdance, an amazing Disney Album
"If suddenly you were a guy, I'd be suddenly gay."
– Community Property, Steel Panther
Oregon Trail II
Was way too high-tech for simple minded wagon folks. "Challenge the Unpredictable Frontier!" I wondered if a CD-ROM version of Oregon Trail II would still run on my new-fangled computer.  So as I loaded it up I checked out the system requirements. Microsoft Windows 3.1 or higher. Check.  Wait, I'm not sure if Vista is considered higher.  It doesn't have a number. ...
"The only instrument I could really say I was talented in was the whistle pop. ..."
– - Hamish, Candy = Art?  No, Candy > Art.
- Red Meat (8/11/09)
"Well, then you're gonna have to make 4 Purple Alaskan Thunder Fucks."
– Hamish, last night, How to Find the Best Shot in a Shot Book (SoCo, Jack Daniel's, Amaretto, Raspberry Liqueur, OJ, Pineapple Juice)
Gotta Love Muffins . . .
As I sit here in work, just finishing off a Banana Nut Muffin, which I very strategically left for myself yesterday, I need to tell you all about a beer I tasted last night.  It was incredible.  It was fantastic.  It tasted like a SON OF A BITCHIN' BLUEBERRY MUFFIN.  A good one too.  Not some run of the mill, dinky doodle little coffee shop Blueberry Muffin.  I'm talking about one of...
Girl Drink Drunk
I saw this Kids in the Hall episode back in the day about this guy working at an office and he gets invited out after work with his co-workers.  He's not a big drinker, so one of them order him a big fruity looking drink.  And he's hooked.  It ends with him in the supply closet blending ice and cutting fruit to create another "girl drink" to feed his addiction. Oh, poor...
"I hate assholes, the people not the body part."
– Hamish
Lookin' into the Future
I can't tell what will happen in the future, and usually when you write about things that you're attempting to do, you automatically jinx yourself.  So, I quit smoking on Monday, cold turkey. And looking back on that past blog about how I'm a crazy smoking rebel, and no one can stop me makes me think that I might have killed a few people before and not remembered doing it. ...
Smokin', Smokin'! (Reblogged from 3/28/08)
Ok, yeah, I smoke cigarettes. I smoke fifty packs a day. I like it, I enjoy it. It gives me something to do. It keeps me calm when I'm feeling stressed, it gives me a break in the monotony of the day. I'm a smoker, I know it, but people around me seem to think I'm afflicted. As if, because I smoke I want people to help me stop smoking. I'm a smoker, HELP ME, I...
Michael Vick and How to Save Philadelphia
Ok, ok, ok, I'm fed up with the five billion e-mails, texts, facebook updates all involving everyone's own opinion on the whole Michael Vick thing.  I really don't care what anyone thinks about it.  Personally, I love it.  But, that's not what we're talking about here.  Because, I'm tired of it.  Win, lose or draw, we have Michael Vick on the Eagles and...
"Tired of Michael Vick yet? Wait til he starts the genital herpes plague through..."
– Hamish, Staying Away from Ron Mexico's Previous Fucks
"I find flaws in everybody. I mean look at our waitress's canine tooth."
– Kaplan, Flaw Finder Extraordinare
Mickey's Gonna Kick Some Ass
I read the most disturbing article ever today and am afraid of the repercussions that this is going to hold. Man Guilty of Groping Minnie Mouse This is bad news folks, not just that there are grandfather's out there pinching asses and grabbing boobs on cartoon character mascots, but what this means via Mickey's revenge.  I mean, they've been together for like 70, 80 years.  And...
"Baklava and Babaganoush, I always get the two mixed up."
– A little phrase made up last night in honor of our feast from Jerusalem (A new delivery place that also gave us free hummus)
CVS Story
So, anyway, I went to get my prescriptions filled, and I was sitting in the CVS Pharmacy waiting area.  Really tiny one too, about 3 seats and a blood pressure cuff bench.  And the store was pretty empty.  A young 20 year old black kid comes in and grabs a magazine and sits down next to me.  First I thought, this isn't a doctor's office, it's a store, you just can't sit...
Endodontry or How to Rob Gulliable People
So, as it was, I had to get a root canal today.  And I went to my dentist a few weeks ago, and they couldn't get it done.  Which happens I guess, so I didn't get to upset.  But, when I realized that I'd have to see an endodontist and pay pretty much straight out of pocket, it pissed me off.  So, I shopped around, and found one in Drexel Hill that seemed to be good, and also was...
"What about love?"
– Heart, What About Love? (Their 1985 comeback single)
"I've been trying different combos, but SoCo seems to be the best way to..."
– Hamish, The Art of A Pain Free Smile
Sorry.
I'm sorry that I've stop writing things on my blog.  I've been real busy with the holiday season and whatnot.  I really haven't had much time to do anything.  To add with that I've been going crazy personally and don't really have much motivation to write.  I'm sorry.  I suck ass.  Well, it's gonna go like this, I'm taking a vacation to Orlando...
Weekend or Where Am I?
Look you monkey breeding assholes, I don't know what you expect out of me.  I'm lazy and I don't usually feel like doing anything besides staring off into space and dreaming of living in Willy Wonka's chocolate factory.  But, for you, I will do it.  Do it.  DO IT. #1: Playoff Flag Football We actually won our first playoff game to get us into this week.  Now at 8:30 AM...
"You maniacs! You blew it up! Ah, damn you! God damn you all to hell!"
– Charlton Heston, at the end of Planet of the Apes, and my darkest fear in my black soul of death, that Charlton Heston will be the last man alive.  He didn't die on some 8 months ago, he's just in some African jungle, hunting and killing apes, and wearing their hides.  Trust me,...
Keep Smiling McNeezy
I hate to be the one to vent on things.  Actually, I love to be the one.  Fuckin' McNabb.  You're seriously making everyone hate you.  Why?  Why do you smile when you throw horrible incompletions?  That is killing each and every one of the Eagles fans.  We just got done with the Phillies winning it all for us.  Then we come to watch our beloved Eagles play football and we're...
"You seriously look five years younger."
– To Hamish, and How I Miss My Beard
Weekend or Lovely Rita, Meter Maid
Well, a week has flown by and nothing has changed.  NOTHING.  Seriously, nothing has changed.  This week actually feels just like last week.  My beard is longer and things just keep rolling on. #1: Flag Football Got rained out last week, looks like we might get rained out again.  Son of bitchin' rain always coming on Saturdays.  Rain can go fuck itself. #2: Eagles The Bengals are going...
"Fuckin' Dustin Keller got me so drunk last night."
– Hamish, again taking shots everytime his Fantasy Football player got a reception
"I can dig it, he can dig it, she can dig it, we can dig it, they can dig it,..."
– The Evil Landlord's own take on the actual words to Grazing in the Grass by The Friends of Distinction
Weekend or Shit Has Happened
Yeah, I know, shit has happened.  And as someone who's supposed to write about shit in his blog.  I haven't.  I'm sorry.  Let me recap. #1: Phillies Yes, we won the World Series.  And I was on Broad Street with the rioters.  I didn't flip cars or start bonfires.  But, I saw a lot of crazy shit like people ripping down trees and climbing lamp posts and traffic lights. ...
"I'm gonna take a shot of 99 Bananas every time Eddie Royal catches a pass."
– Hamish, and how Eddie Royal, wide receiver for the Denver Broncos, got me fucked up last night
"Phillies, then Obama, what's next week? Oh, yeah. Steamy Poo Pilers."
– Hamish, believing that the power of 3 will end with his flag football team getting a huge win.
Bad Ideas and Grape Vodka
So, I worked the early shift yesterday and didn't get much sleep.  But, was invited to go see a movie at night.  We didn't get any food before the movie and decided it would be better to see it if we were trashed.  We finished the last half of my Three Olives grape vodka in about 30 minutes.  I was bombed.  We got some snacks at the theater, sat down, watched the previews then I was...
"Dude your balls totally rule."
– Dennis, in last week's Always Sunny
Bud Selig Must Die
Let me tell you something.  If the Phillies lose game 5 and/or the World Series, Bud Selig will be killed.  Not by me.  Let me reiterate that.  I will not kill Bud Selig.  But, there are some fuckin' nut jobs out here in Philly and anyone who causes us to lose a championship, that's not directly related to our team, when we are this close, will die. Keep praying Selig, you will need...
"It tastes like I'm drinking a pile of balls, what is it? Busch!"
– Hamish, and the fun of mystery beers at Tangier
Weekend or Drunken Monkey Escapades
#1: Phillies Yep, the World Series is tied up at 1-1.  So EXCITING!  It'd be more exciting if I actually had tickets to one of these games.  And all the people I know that are going, just getting me more jealous by the minutes.  I watched/listened to every game, and I get dumped on.  I'm trying though to get tickets from Mayor Nutter, I know his secret (It's SPAM!).  We'll...
"Why do they have Bruntballs up here? 2 Outs, they should have brought someone..."
– The last words of a Bruntballs hater, right before Bruntballs hit a solo shot and gave the Phillies a glimpse of life in last night's World Series Game 2
Weekend or Bye Week Boredom
Another weekend, another post, another week in the life of Hamish McMonkey Pants, let's get it rolling. #1: Phillies We are going to the World Series and I couldn't be happier.  Seriously, I've been nothing but smiles the past day and it will continue forever.  And my playoff beard is something nasty you should keep your kids away from. Our MVP Cole Hamels, hard at work with...
"Cats talk to each other, and they know where the good stuff is."
– Hamish, and his epic stray cat episodes